Customer Reviews
Unique Ibiza Price Guarantee - We offer you the best available rates at all of our partner hotel. We don't charge any booking fees or credit card Fees. There are no hidden extras. You can book with us safe in the knowledge that you will be getting the best available rate.
Our aim is to provide you with the best possible service at our favourite hotels in Ibiza & Formentera. We hope that the combination of our Best Rate Guarantee, knowledge of the White Isle and our unbiased opinions makes us the best travel company to book your Ibiza hotel, villa and car hire with.
If you have been happy with our service then please could you take just a few seconds to let other people know about us by writing a short review at:

In the meantime here are some comments from people we have had the pleasure of helping with their Ibiza Holiday.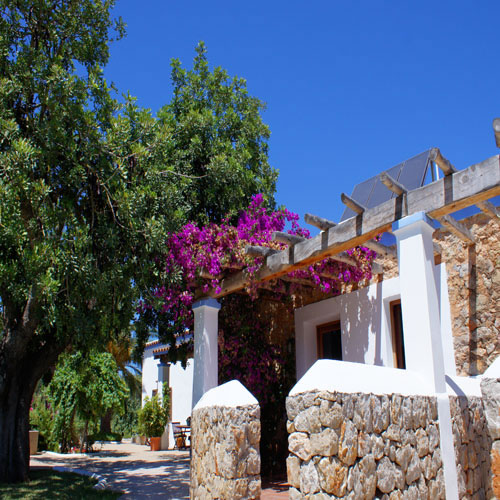 Sa Vinya den Palerm
Sa Vinya den Palerm, Wonderful peaceful little hotel, well located in the middle/north of island, perfect for visiting all four corners fo the island. Gorgeous breakfasts, genuinely friendly and helpful owners, would definatley highly recommend!
Nancy, London- 2014
Ibiza Zen 
Very nice hotel, nice atmosphere, nice staff... you feel at home!
Marco, Italy - 2013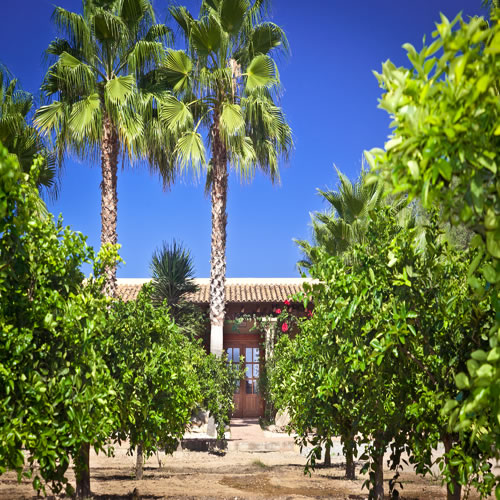 Can Jaume 
Thanks! Really loved Can Jaume it was so centrally located for everything. Sad to be home. Can Jaume is very convenient for just about everywhere - and the hotel itself is very charming. Our room was quite basic - french doors but no window - a little claustrophobic at times. Due to it being a converted rural building. spotlessly clean with excellent daily housekeeping. hotel excells in the quiet and calm (which you appreciate when in Ibiza during high season)-. No queuing for breakfast - which is lovely buffet style with eggs and bacon .staff are also lovely - very helpful about booking stuff. fantastic open door policy for buffet area/kitchen. You can come and go and use their Nespresso machine, eat pastries, fruit, get ice, water etc at any time night or day. It was a great base for us to explore the whole island & I would heartily recommend.
Siobhan, London - 2013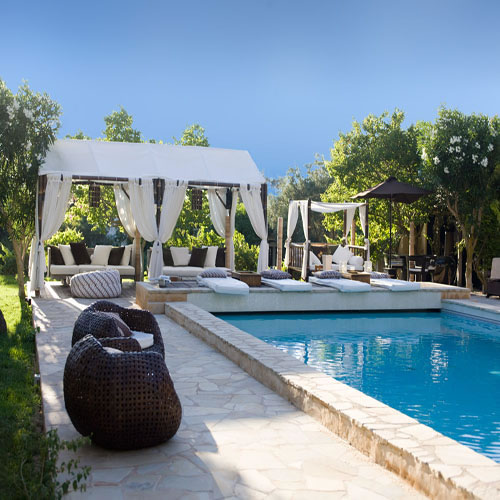 Finca Can Xuxu 
6 days and 7 nights at Finca Can XuXu and we only have positive feelings.
12 rooms, suites, villas mean that you are never going to be waiting in a queue for anything, nor fighting over sunbeds, that 'best' spot at the bar or a breakfast table.There are even 12 guest parking spaces. Better by the dozen obviously!
The breakfast service is first class and the food is absolutely lovely and more than ample. Lunch and afternoon snacks are of the same ilk. Freshly prepared and tasty, with no formal set menu so you're surprised each day with the idées de la maison.
The pool area is lovely, the water temperature & cleanliness just perfect and the room we had - Arena suite - was extremely quiet, well equipped and comfortable.
All of the staff are friendly and accommodating, there when you need them but seeming to melt into the background when you don't.
It's a 9.5 out of 10 for us, the one small point being the lack of a fitness area / gym. But hey, maybe our bodies needed the rest!
Shaun, London - 2014

To be honest this was an excellent hotel - first class.
The room was perfect and the overall setting was truly beautiful and very romantic. It is perfect for couples looking a relaxed quiet base. The sunset in the evening was very special. The breakfast was simple but very good and the staff were really polite and friendly. The only piece of feedback that I think would be useful for the hotel is to offer guests dinner in the evening, at least have set days were food is offered it doesn't have to be formal something light. During our stay there was dinner offered in the evening. We ate out most nights in the nearest village but it was a drive away and it would have been nice to have something at the hotel.
Lyndsay, London – 2014

The hotel was perfect for us and all the advice and information was invaluable. They know their stuff which makes for a perfect holiday. Thank you!
Jennifer, London - 2014

Lovely boutique hotel - wonderful design with very relaxing surroundings, we were there for our honeymoon and were incredibly well looked after by a very friendly owner and very nice staff. Our room was spacious and had everything we needed with a stunning roof terrace with sunset views. Good location in the south not far from Ibiza town and lots of good beach bars and pretty beaches. Food was very good and all served in a lovely outside restaurant/bar.
Robert, London - 2013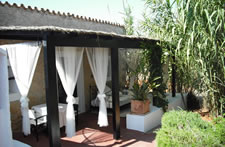 Can Guillem 
We stayed at Can Guillem and it was lovely, the team there are really sweet...it's very relaxed and just what we wanted. I personally would have liked a little bar or the option of some food in the evening but I completely understand why they haven't gone down that route as it becomes much more complicated. The pool and outside areas are stunning and we spent lovely days by the pool on our own!
Zoe, London - 2013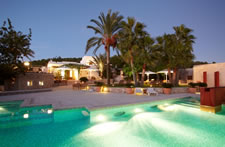 Can LLuc  
Fabulous location and pretty area around the pool in the sun or shade, lovely places to walk around the grounds. The most charming and helpful owners and staff. Very relaxing place to be. The location of the rooms meet different needs so would suggest visitors find out where they might be allocated to check that it/they will suit requirements.
Sarah, London - 2013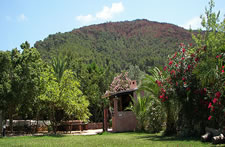 Can Pere Sord
Having not previously visited Ibiza we were very pleased with your recommendation and it's position in the central north region. So easy to reach anywhere we wanted to go!
Rodney, London – 2014

Everyone was amazing, a really personal service, exceptionally friendly and professional, would massively recommend to anyone looking for a haven in Ibiza
Kim, London – 2013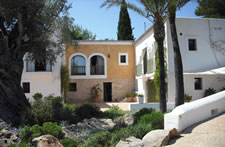 Cas Gasi 
Cas Gasi is pure rustic charm. A wonderful retreat from the hustle of Ibiza. The staff were hugely accommodating, lunch served to us at anytime. As it's a home from home, no sound proofing, so our neighbours disturbed us a couple of times, but that's not the hotels fault. I would definitely return. Excellent
Zoe, London - 2013
Made booking a holiday totally stress-free, and helped me find exactly what I was looking for. I'll definitely be using the site again to book another holiday.
Chris, London - 2013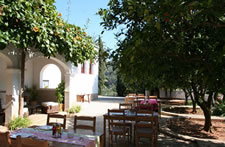 Casa Vilda Marge  
Casa vilda marge was a wonderful spot - a really great hotel with a very relaxed vibe and a fantastic breakfast. Can't recommend it highly enough as a lovely place from which to explore the island. The staff at unique ibiza were very knowledgeable and provided a v efficient service. Excellent holiday all round.
Fiona, London – 2014

Casa Vilda Marge had everything we could have wished for and Fabian looked after us over and above our expectations. A very special place and wonderful holiday. Thank you.
Sacha, London - 2013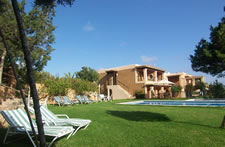 Casa Naya
Wow. Casa Naya blew us away. It was beyond beautiful, so relaxing, so quiet. The pool is gorgeous and the staff are more like staying with a family (but they give you lots of space). Can't recommend this place enough. It is pretty remote though so a car is desirable. The only downside was we had to move rooms on our last day but got charged for the full price of our original room (which was much nicer!). Gorgeous though.
Rebecca, London – 2014

We had a very enjoyable and comfortable stay here - owners and staff couldn't have been more helpful, as was Unique Ibiza
Diane, London - 2014

The Casa Naya and the team are a hidden gem! Our stay was delightful and that includes everything, the location (20 mins from anywhere on the island but quietly idyllic), the room (comfortable and well appointed), the breakfast (provided at your convenience), the staff (warm, friendly and helpful) and the rather amusing ever sleeping Tricky (the aged "guard" dog). The pictures just don't do it justice and I cannot wait to return.
Gaylene, London - 2013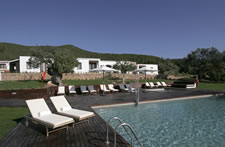 Es Trull
We were welcomed by a tranguil and hospitable atmosphere and an incredibly friendly staff in this lovely little secluded spot behind Ibiza town.
We were delighted with our clean, spacious, comfortable and very tasteful suite, our girls relished the comfort of the adjacent room with all the expected luxuries of a 5 star hotel plus the same stunning view of the bay.
Relaxed, unobtrusive, away from the maddening crowd, quality food, great personal service.
We had spent the previous 4 days in a villa in Cala Tarida which was great but for me my holiday actualy began when we arrived at this fabulous little hotel.
Love love love this place - would we go back? yes.
Natalie, Jersey – 2014

What an amazing place! Delicious food served by gracious and attentive staff. Beautiful views of Ibiza's Old Town and the sea. Lovely, delightful owners. Highly recommended.
Lisa, London – 2014

Jenny was incredibly helpful with my enquiry and very nice to deal with. We thoroughly enjoyed our two weeks in Ibiza and Formentera and will definitely return one day. Es Trull was lovely and the owners were so kind and helpful. It was just a bit quiet and 'grown up' for us. Not the hotels fault, perhaps we should have been more specific about what we were looking for. Very beautiful property though and beautiful rooms and I was delighted that we were actually allocated the bedroom that we had requested with Jenny.
Nicola, London - 2013

Finca Can Xuxu
Finca Can Xuxu is a little piece of heaven. Grown up Ibiza with an attention to detail that is impeccable yet unobtrusive.
A truly magical spot that I'd personally like to keep a secret so I can always get in!!
Leanne, London - 2013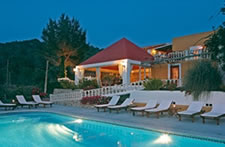 Villa C'an Maries
Villa C'an Maries was a fantastic boutique hotel, with the owner or his attentive staff always at hand to make sure all our needs were met, including recommendations for beaches and restaurants off the beaten track. The restaurant served excellent breakfasts and an intimate and delicious dinners - the steak was cooked to perfection. The contained outdoor shower / wet room was a nice touch as it was great for showering the kids at the end of the day. We definitely recommend / go again
Jonathan, London – 2014

Our stay at this little hotel far surpassed our expectations. It was wonderful in many ways, but it was the service that was so exceptional. Your every need and request is met and you feel so looked after. The setting is beautiful and peaceful in the hills with a lovely view of the sea in the distance. Lazy days by the lovely pool were hard to leave to venture outside....but when we did there was plenty to do and see on our doorstep. Lovely restaurants, mountain biking, spa, and beach to enjoy. A truly wonderful 4 day break. We will definitely go back to the same hotel. Huge thanks to all the staff for helping to make a friend's birthday so special.

Lisa, Guildford – 2013